GET INSTANT CASH FOR ANY SCRAP, ANY CAR!
Welcome to Super Metal Recycling – Scrap Metal Dealers in Dandenong, Melbourne
Super Metal Recycling is based in Dandenong, Victoria, servicing for all types of Scrap Metals, Unwanted Cars, Junk Cars, Free Car Removals, Wrecked Cars, Smashed Cars, throughout Melbourne Metro areas. We offer ca$h for Scrap Cars, specialise in Old Car Removals, Car Wreckage Removal, Recycling of old cars and Scrap Metal Recycling.
We also import scrap metal, scrap wire, copper, brass, etc to countries outside Australia such as Dubai, United Arab Emirates (UAE), Kuwait, United Kingdom, United States of America, etc. We are one of the leading scrap metal importers from Australia and we always provide the best price for our customers overseas.
Cash For Scrap Metal
We pay instant cash for any kind of scrap metal you have. On top of that we take them away from you for free. It's a very stress free process for you. Give us a call today or fill the form above to arrange a pickup.
Cash For Cars
We pay fast and instant cash for any kind of vehicle you own. Is your old vehicle taking up your valuable space and want to get rid of it? No problem! We will take care of it without any stress for you. We pay cash on the spot!
Factory Cleanouts
Is your factory full of unwanted and junk metal scrap? Maybe you have unwanted machinery you want to get rid of? Give us a call and arrange a pickup. We will come and take it out of your hands as fast as possible.
Farm Cleanouts
We help you cleanout all the junk and scrap metal in your farm. Is your farm filled with unwanted machinery parts, cables, and various metal? Give us a call and we will help you get rid of those. We can come anywhere in Victoria.
LATEST SCRAP PRICES
Scrap Copper – $6 – $7.50 a kg
Scrap Brass – $4 – $5.5 a kg
Copper Wire – $2 – $5 a kg
AC Units – 0.55 cents a kg
Gear Box – $500 – $600 a ton
HMS – $200 – $300 a ton
Rims – $1.80 a kg
Copper Brass Radiator Clean – $4.50
Copper Brass Radiator Dirty – $3.00
Aly Copper Radiator Clean – $3.20
Aly Copper Radiator Dirty – $3.60
Welcome to Super Metal Recycling 
We are leading experts in removing scrap metal all around Melbourne and we come to your place of work or your home to help you get rid of any unwanted scrap metal you have. And we pay top dollars for you.
We are very concerned about the environment and our work practices reflect that. All our metal recycling processes are environmental friendly and safe.
Whether you have an old, unwanted car or you want to clearout your farm/factory, let us know. We will get rid of all your unwanted scrap metal within 24 hours. Our process is stress free and easy for you. All you have to do is call us at 0439 497 829 OR fill the form above. We will take care of the rest and pay you cash on the spot! We cover all over Victoria.
Our Company Vision & Mission
At Super Metal Recycling, our goal is to provide quality service through responsible handling, processing and shipping of non-ferrous and ferrous scrap metal. We have specialized in sales and service of scrap metal in the Melbourne VIC area for a long time, while operating in a safe, ecological responsible manner.
We provide Recycling Containers, Roll Off, Trailer and Barge services to make it easy for Melbourne area businesses and construction sites to recycle valuable scrap metals like aluminum, copper and stainless steel.
We handle all types of industrial and commercial non-ferrous and ferrous scrap metals, including, but not limited to: copper, brass, aluminum, steel, insulated wire, radiators, nickel, stainless steel, alloys, iron, lead, and exotic metals.
We search the world for the highest prices so that we can pass those high prices along to you! All of this translates to more money in YOUR pocket, right where it belongs! So if you are looking for the best scrap metal price anywhere in Victoria, give us a call today!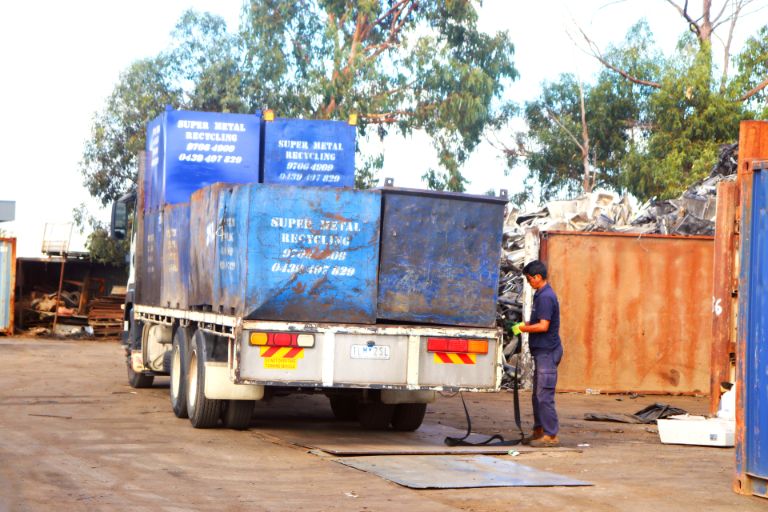 Scrap Metal Yard Melbourne – Areas We Cover
We cover all over Melbourne & Victoria when it comes to collecting scrap metal. Not only we collect scrap metal, scrap cars, scrap batteries, etc, but also we have customers all over Victoria who comes to us with all their scrap loads. We accept any amount of scrap metal. 
Our main customers are the car wreckers around Melbourne, who bring us all the leftover scrap to get the best prices. After they dismantle the junk cars and take all the good parts out such as engines, transmission, etc, they bring all the car bodies to our scrap metal recycling yard.
We make sure our customers are paid the highest prices for all the scrap metal and scrap parts they bring.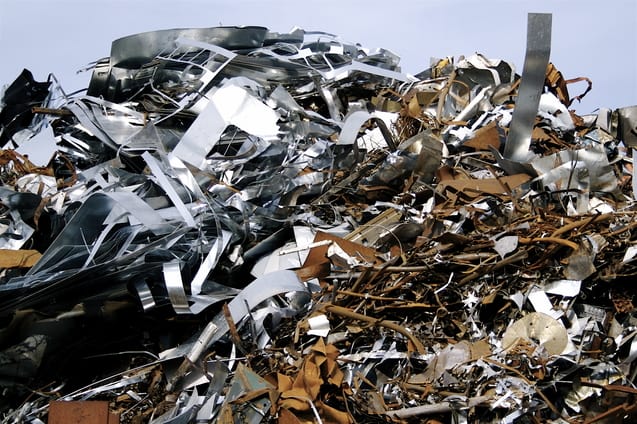 Why Chose Us
When it comes to removing scrap metal and metal recycling we are the best choice out there for our customers, due to many reasons.
– Hundreds of happy customers around Victoria (Car Removal Customers, Factory Cleanout Customers, Farm Cleanout Customers, Manufacturing Companies, etc)
– Fully licensed and insured
– Fast, reliable, effective and efficient service
– Same day Cash For You!
– Competitive rates offered to you
HOW TO CONTACT US
We can be reached anytime via – (03) 9706 4909
Or fill the form in this website to request a call back and a free quote
Our Addess
Super Metal Recycling
345 Frankston – Dandenong Road, Dandenong South VIC 3175
(03) 9706 4909